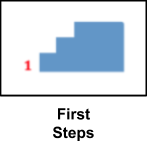 So you have decided to use Pinta. Here are some recommended first steps:
Getting Started: Learn how to install Pinta on a variety of operating systems.
General Overview: Get a general overview of the features and commands on Pinta .
Basic Concepts: Learn about the basic concepts of graphic editing.